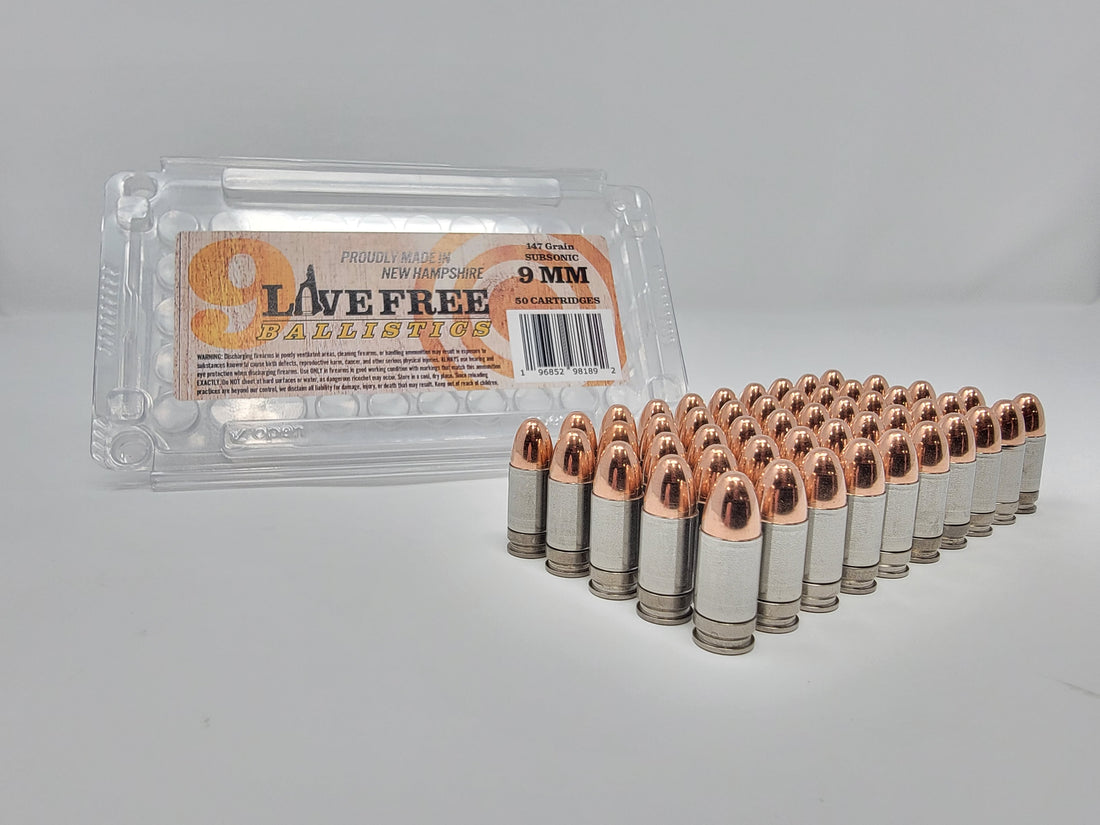 9mm Shell Shock Cartridge, 147 Grain, FMJ - Subsonic (50 Rounds)
New 9mm Luger 147 grain Full Metal Jacket ammunition using new American made NAS3 cases, American made primers and clean high quality powder. 9mm 147 grain ammunition is perfect for everyday use and functions very well in most pistol caliber carbines. This ammunition is naturally subsonic and a great option for suppression. NAS3 casings are stronger, lighter, magnetic and corrosion resistant. 
50 rounds, boxed.
Live Free Ammunition is proudly made in the United States.