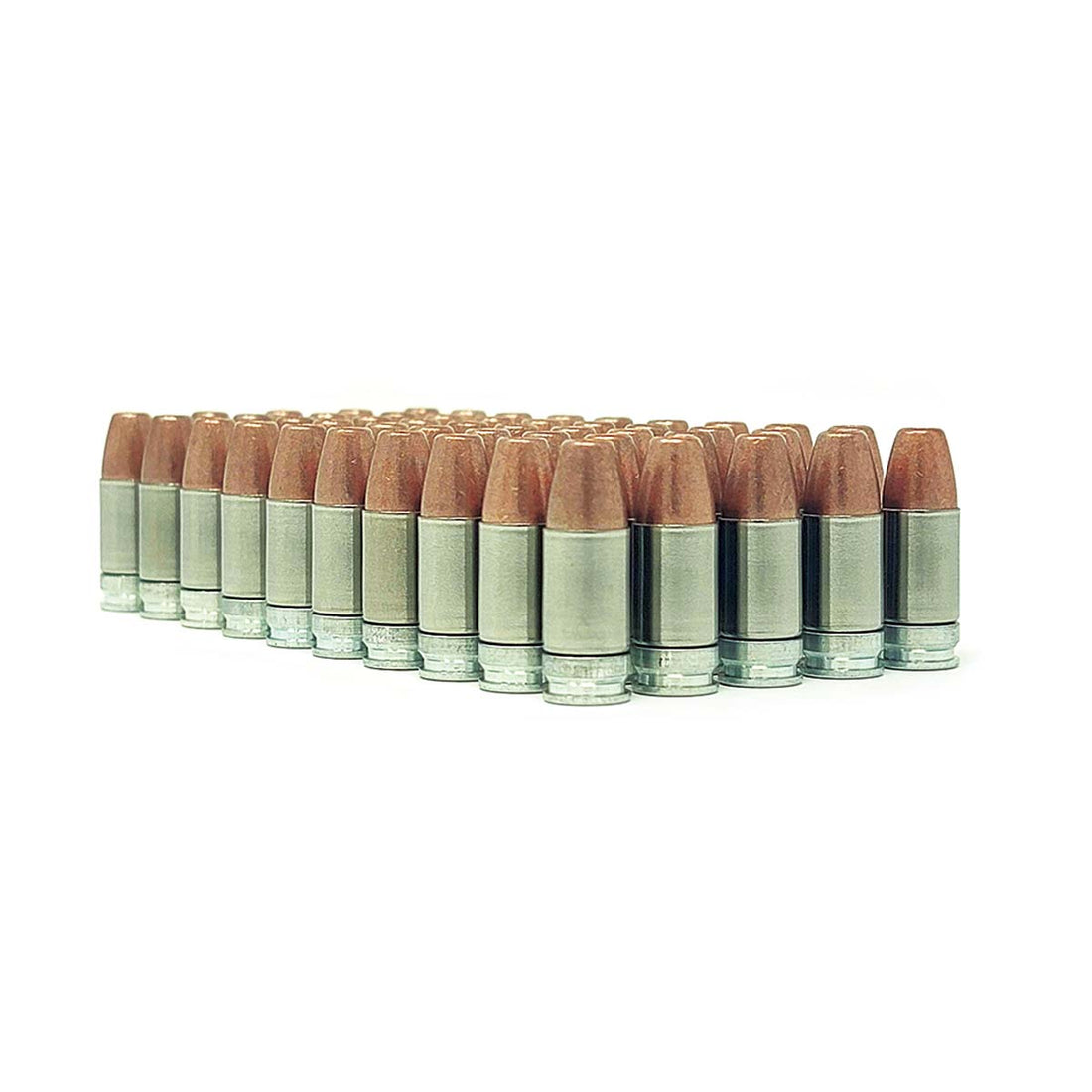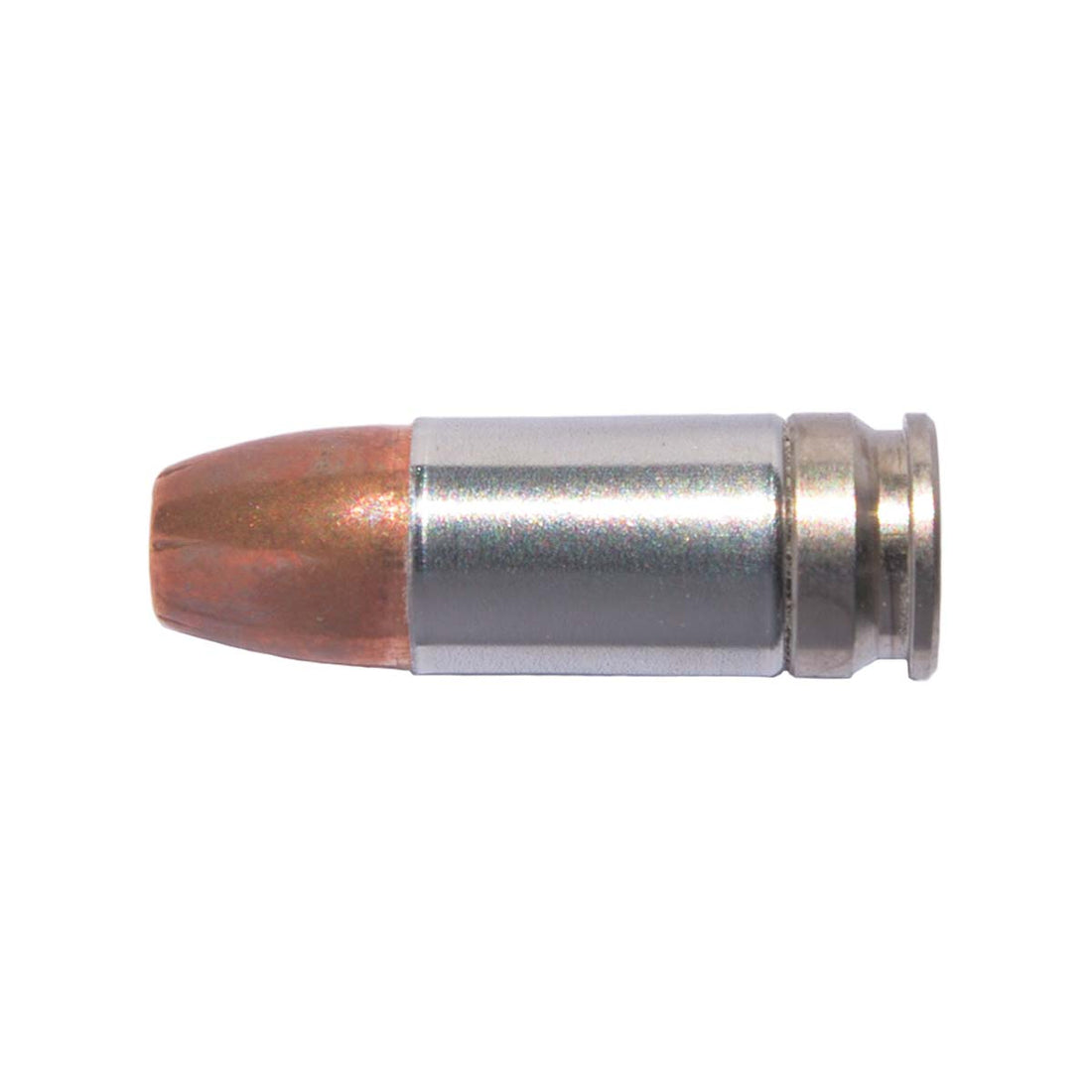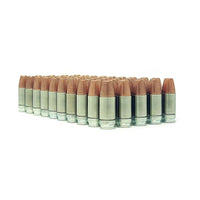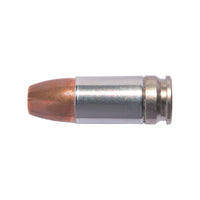 9mm Shell Shock Cartridge, 90 Grain, Frangible
New 9mm Luger 90 grain, lead free frangible ammunition using new American made NAS3 cases, American made primers and clean high quality powder. Frangible ammunition is perfect indoor and steel target shooting. Lead free projectiles pulverize on impact reducing hazard even in close quarters training. NAS3 casings are stronger, lighter, magnetic and corrosion resistant.
50 rounds, boxed.
Live Free Ammunition is proudly made in the United States.