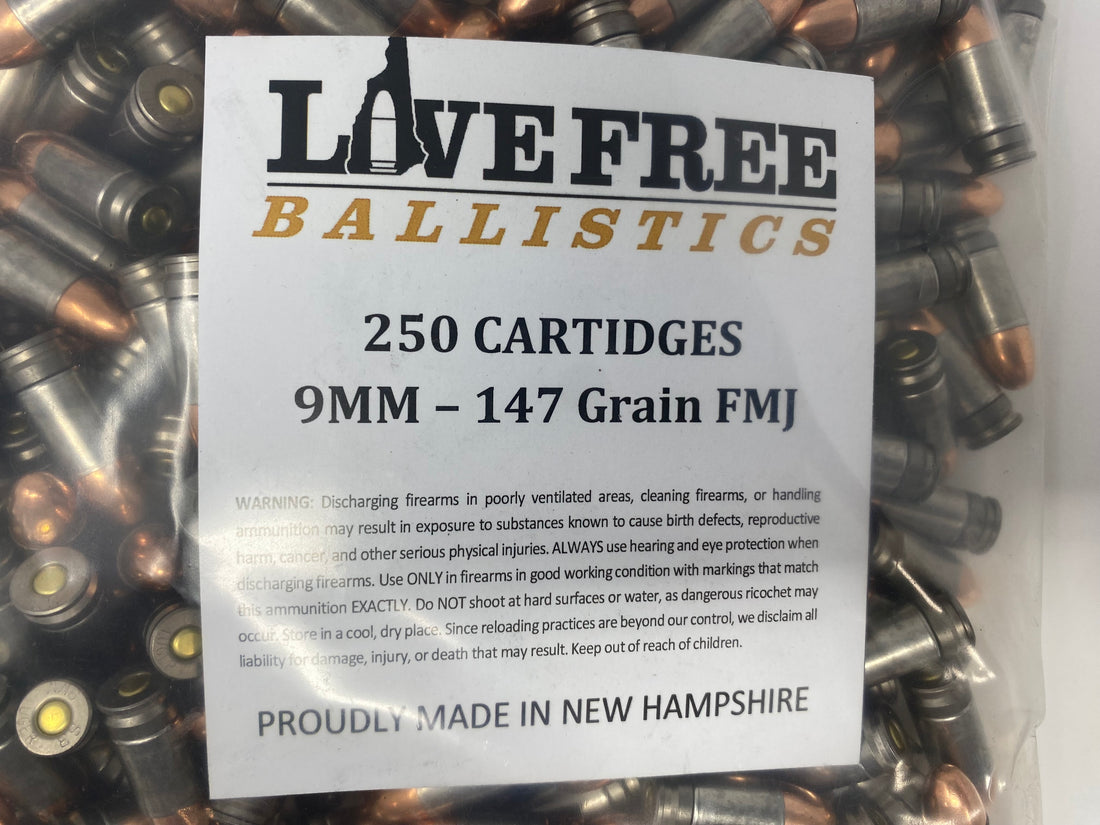 9mm, 147 Grain, Subsonic FMJ-RN- 250 Rounds
New 9mm Luger 147 grain, subsonic,  Full Metal Jacket ammunition using new American made NAS3 cases, American made primers and clean high quality powder. This ammunition is perfect for firearms with suppressors, target practice and people looking for the highest quality ammunition.  
NAS3 casings are stronger, lighter, magnetic and corrosion resistant.
250 rounds, bag.
Live Free Ammunition is proudly made in the United States